Presented by Lynn and Tom Oldfield
2018 Award Recipients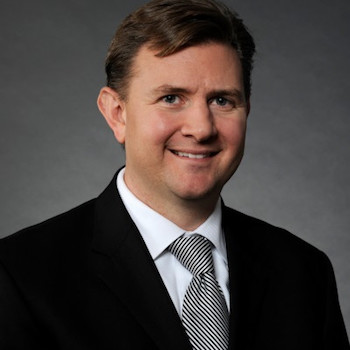 Jason McDonell, BBA '96
President, PepsiCo Foods Canada
Jason is receiving the J. Alex Murray Award for his demonstrated success and leadership over his 20 year career with PepsiCo. Now the President of PepsiCo Foods Canada, Jason has a wealth of knowledge in general management, sales and marketing from his roles in PepsiCo's businesses in both Canada and the United States.
 Growing up in Chatham, Ontario, Jason has always had a passion for the retail industry – working in two local grocery stores as well as in the family furniture business where he first experienced working on the sales floor, warehouse operations, and marketing.
Upon graduating from Wilfrid Laurier University with an Honours Bachelor of Business Administration, Jason began his career in Brand Management at Procter & Gamble before joining PepsiCo in Brand Marketing.
At the beginning of time with PepsiCo, Jason worked on some of the company's biggest brands including Lay's, Doritos and Cheetos. His many accomplishments with PepsiCo include developing the Munchies Snack Mix innovation, converting Lay's to be made with sunflower oil, and developing the "Crash the Super Bowl" crowdsourcing campaign which lasted 10 years and was built into a global initiative.
Jason moved to the U.S. to continue his work with Frito-Lay as the Director of Marketing. His many roles include VP/GM for Customer Strategy and VP/GM Sales in California before returning to Canada in 2011 as the Chief Marketing Officer for PepsiCo Foods Canada, where he continued to build his experience in other senior positions.
Jason now lives in Kleinburg, Ontario with his wife Lynda and sons Spencer and Brennan.  He continues to contribute to his alma mater through public speaking opportunities with students, being an active member of the Dean's Advisory Council, and being appointed the CEO in Residence for the Lazaridis School in 2017/18. In addition to Jason's personal involvement, PepsiCo Foods is a strong supporter of Laurier Co-Op and new graduates.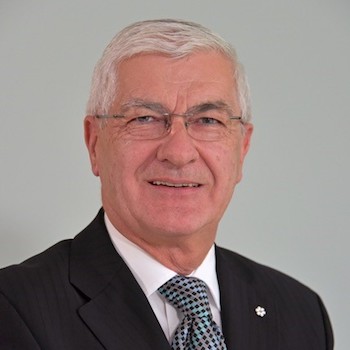 Ray Tanguay, DIPL '83, LLD HC '12
Former Chair and President of Toyota Motor Manufacturing Canada Inc.
Ray, now retired from his executive positions as chairman, Toyota Motor Manufacturing Canada Inc. (TMMC), chairman of Toyota Canada Inc. (TCI), and president of Canadian Autoparts Toyota Inc. (CAPTIN), is receiving the J. Alex Murray Award in recognition of his successful career of contribution to the Canadian manufacturing and transportation sectors and his ongoing contributions to his community and to Laurier.
Born and raised on a dairy farm in Northern Ontario, Tanguay earned his degree in Electrical Engineering Technology from St. Clair College in 1972 and graduated from Wilfrid Laurier University in business management in 1983. In 2012, Tanguay received an honorary Doctorate of Law (JD) from Wilfrid Laurier University and an honorary Doctorate of Engineering from the University of Waterloo. He was named a member of the Order of Canada in 2017.
Ray spent the first 19 years of his career working in the electronics industry as the manager of Electrohome Ltd. for 10 years before joining Philips Electronics Limited in 1983, as a Director of Electronics Displays and Consumer Service where he was later promoted to Vice President of Eastern Region.
In 1991, Ray joined Toyota Motor Manufacturing Canada Inc., and was quickly recognized as a leading force in instilling innovation within the company. During his more than 20 years at Toyota, TMMC was recognized with an outstanding 12 J.D. Power and Associates plant quality awards, including the global best Platinum Award in 2011 and 2014.
Under his exceptional stewardship, TMMC became the first Toyota manufacturing plant outside of Japan to produce Lexus vehicles. An admirer of the Lexus slogan, the "Passionate Pursuit of Perfection," Ray firmly believes in people aiming to do, and be, the best they can in their own respective fields. Always looking to the future, he contributed to the further globalization of Toyota, and the achievement of self-reliance in North America, by creating a clear vision within a strategic framework that incorporates human resource development and reliable business partnerships.
In 2015, Ray was named as the first auto advisor to both the Government of Ontario and the Government of Canada, a role he filled until June 2018. In this position, Ray provided experience and advice regarding automotive investment and innovation in Canada in order to strengthen the Canadian automotive industry.
Ray currently lives in Kitchener, Ontario, Canada. He is a founding member of the Canadian Automotive Partnership Council, founding member of OG100, Executive Advisor to FIRST, and an active member of the Dean's Advisory Councils for both the University of Waterloo and the Lazaridis School of Business & Economics where he continues to contribute to his alma mater.
Past Recipients
Dan Einwechter, BBA '77 (2017)
Pat Krajewski, DIPL '89, MBA '90 (2017)
Mike Stork, BBA '77 (2016)
Carolyn Wilkins, BA '87 (2016)
Bob Hamilton, BBA '71 (2015)
Bill Webb, BBA '86 (2015)
Mike Ward, BBA '86 (2014)
Rob Giammarco, BBA '91 (2014)
Jim Gabel, BBA '85 (2013)
Lynn Oldfield, BBA '84 (2013)