Waterloo – Three Wilfrid Laurier University faculty members are being recognized among Canada's top emerging researchers. The prestigious Canada Research Chair program has named Homa Kheyrollah Pour and Ivona Hideg as new Canada Research Chairs, while Andriy Shkilko will have his Canada Research Chair position renewed for a second term.  
"Laurier's Canada Research Chairs are moving research forward nationally and internationally in their respective fields," said Jeffery Jones, Laurier's interim associate vice-president: research. "With five years each of federal investment in their research, our two new chairs and one renewed chair will have a global impact in advancing understanding of remote sensing, gender equity and financial markets."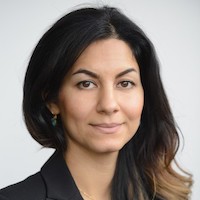 Kheyrollah Pour, an expert in using satellite observations and field data to study cold regions hydrology, is joining Laurier on July 1. She will serve as Canada Research Chair in Remote Sensing of Environmental Change and assistant professor in the Department of Geography and Environmental Studies.
"Canada's northern climate is changing twice as fast as the global rate and it's because of the amount of ice and snow we have," said Kheyrollah Pour. "We need to monitor these changes and understand what happened in the past and what's happening now to be able to project what will happen in the future so we can preserve our lakes and freshwater resources."
Kheyrollah Pour is currently a research scientist at the University of Waterloo working with Global Water Futures, a water research program led by four Canadian university partners including Laurier and the University of Waterloo. She will continue her involvement with Global Water Futures at Laurier, working with Laurier's many northern researchers and community partners in Canada's North.
"I want to connect scientific knowledge with traditional knowledge from Indigenous people for a better understanding how climate change will impact our future," said Kheyrollah Pour.
Kheyrollah Pour holds a bachelor's degree in mathematics and completed her PhD in remote sensing and modelling in 2015. She later completed a postdoctoral fellowship at Environment and Climate Change Canada. In addition to applying remote sensing methods and mathematical modelling to understand interactions between lakes, land, atmosphere and climate, Kheyrollah Pour researches algal distributions and water quality.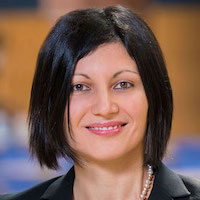 Hideg is an associate professor of organizational behaviour and human resource management at Laurier's Lazaridis School of Business and Economics and an award-winning researcher of gender, diversity and equity in the workplace. She has been named Canada Research Chair in Organizational Leadership.
"Being named a Canada Research Chair is a huge honour," said Hideg. "It's also a huge responsibility. I hope my work will lead to important insights for policy-making in terms of how we can enable more women to enter leadership and be more successful in entrepreneurial activities."
Hideg is undertaking groundbreaking work on how both men and women practice subtle forms of prejudice that hold women back in the workplace. The result of those subtle forms of prejudice include women not being promoted at the same rate as men and women entrepreneurs being less successful in endeavours such as raising startup capital.
"I am working to break down the notion that we are beyond prejudice when in fact prejudice has just evolved into a form that is more difficult to detect," said Hideg. "My work aims to remove obstacles for both women and men by making people aware that these obstacles exist."
Hideg was also recently named a research fellow with Harvard Kennedy School's Women and Public Policy Program for the 2019/20 academic year. She will continue to be based in Waterloo but will have opportunities to attend seminars and interact with other top gender scholars from around the world.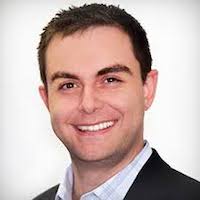 Shkilko, an associate professor of finance at the Lazaridis School, was first named Canada Research Chair in Financial Markets in 2014. He is an expert on stock exchanges, particularly on factors that may affect their stability and efficiency, such as computerized high-frequency trading.
"Sometimes free markets lead us into situations we don't want to be in as a society," said Shkilko. "We would like to know what those are and how to prevent undesirable outcomes."
One example of a market malfunction was the "flash crash" of 2010, when markets briefly tanked before recovering. At the time, computerized trading was widely blamed, but Shkilko showed a confluence of factors led to the crash. His work helped usher in stabilizing policies that have prevented similar precipitous crashes.
During his second five-year term as a Canada Research Chair, Shkilko plans to work with Canadian regulators, particularly the Ontario Securities Commission, to investigate whether the system of rebate payments between brokers and exchanges distorts markets. He is also researching insider trading.
"In addition to the honour, the renewal of my Canada Research Chair will allow me and Laurier to purchase data and equipment that we otherwise wouldn't be able to access, as well as to offer stipends to graduate students who will assist with research and gain valuable training," said Shkilko. "The Canada Research Chair program is an effective way for Canada to attract and retain highly productive researchers."
Hideg, Kheyrollah Pour and Shkilko are all Canada Research Chairs at the Tier II level, for scholars who are emerging as leaders in their fields. Laurier is currently home to 10 Canada Research Chairs and many other research chairs.
Learn More