"Success doesn't just come in one package" is something Mariam Pirbhai imparts to her creative writing students at Wilfrid Laurier University. But with her debut collection of short stories, Outside People and Other Stories, Pirbhai has achieved great success by any standard.
The English and film studies professor won the Fiction: Short Story category at American Book Fest's 2019 Best Book Awards, the latest accolade for her 2017 book. Across its various categories, the California-based competition received more than 2,000 entries from mainstream and independent publishers all over the world.
"It's wonderful to see a Canadian book doing well at international competitions," says Pirbhai. Outside People previously won the Gold Medal for Multicultural Fiction at the 2018 Independent Publisher Book Awards and was a finalist in two categories at the 2019 International Book Awards.
"Awards help independent books like mine attract a wider readership, and they also tell me as a writer that my work is resonating with a broad cross-section of readers," she says.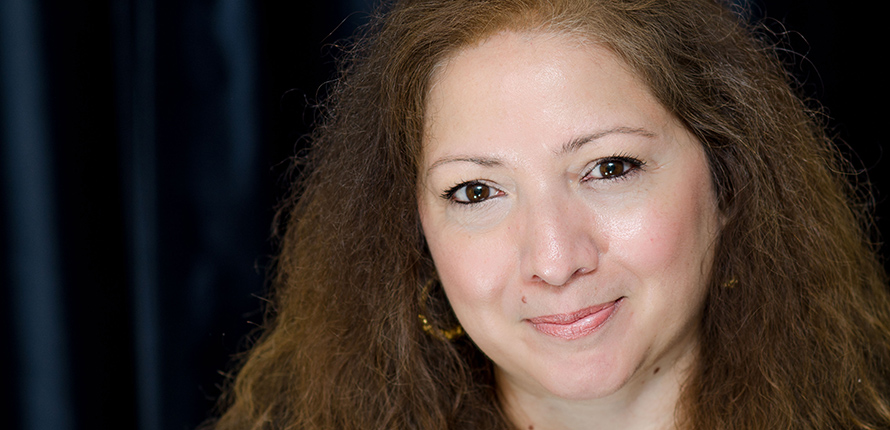 Mariam Pirbhai
Outside People's success feels especially significant to Pirbhai because of its subject matter. The book features a diverse cast of characters with backgrounds not often portrayed in Canadian literature: Haitian, Jamaican, Pakistani and Peruvian, among others. Though the stories are intimate and human, they illustrate broader issues like global migration and transnational labour.
"I'm often let down by what's available to me as a teacher, so I thought perhaps it's time to write the stories that I'm not finding out there," says Pirbhai. "There are pockets of immigrant communities that impact everything we are at a national and cultural level, and yet their stories and their contributions are glossed over."
A Pakistani-born immigrant herself, Pirbhai knows the power of representation in literature.
"Students are naturally interested in what we, their professors, write. I am a minority woman writing about minority experiences – it's very important to me to be an example," says Pirbhai. "I make a point of exposing my students to a diverse spectrum of writers so they can see themselves in that diversity and push against their own expectations of who gets published and what voices get heard."
Pirbhai is inspired by the passionate writing community that is forming at Laurier, propelled by the recent introduction of a minor in Creative Writing at the Waterloo campus. 
"I've been in conversation with some students who have created a creative writing club, and it's already attracting students from business and other faculties," says Pirbhai. "There are so many young people who want a forum for writing and a safe space to share their work. Creative writing courses offer students a range of applied skills that are useful in many professions, and students get hands-on training in editing, self-editing, peer review, public speaking as well as scholarly interpretation and analysis."
The enthusiastic student response to the minor in Creative Writing tells Pirbhai it was "long overdue." She encourages her students to maintain a consistent writing practice, and despite her busy schedule, she pushes herself to do the same. As Outside People continues to rack up accolades two years after its release, Pirbhai is putting the finishing touches on a novel about a Muslim-Canadian community dealing with Islamophobia channelled through a spate of hate crimes. 
"I plan to keep trying to push the frontiers and break the glass ceiling, so to speak, on whose voices are privileged and which stories get told in Canadian literature."