In recent years, Wilfrid Laurier University researchers working in Canada's North have increasingly been conducting research in partnership with Indigenous communities. Now some are working to transform relationships between researchers and Indigenous communities in other Arctic countries.
The Northern Research Basins (NRB) conference, organized by Laurier's Cold Regions Research Centre (CRRC) and co-hosted with the Government of the Northwest Territories in late August, saw Indigenous leaders meet with international and Canadian researchers. Researchers are now putting what they learned into practice. 
Laurier Professor William Quinton, director of the CRRC, was the driving force behind holding the 2019 conference in Yellowknife – circumpolar nations take turns hosting the biannual conference – and in setting the theme as "Partners in Learning."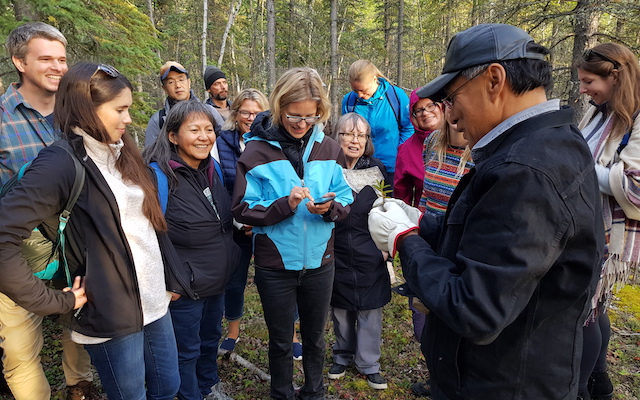 Although there is still room for improvement, Canada is becoming a leader in forging meaningful partnerships between scientists and Indigenous communities, says Quinton. 
"We were able to showcase to the circumpolar community, 'This is how we're engaging with Indigenous communities in Canada,'" says Quinton, giving the example of the longstanding partnership agreement between Laurier and the Government of the Northwest Territories, which explicitly emphasizes Indigenous communities' roles in research. "Research is guided by community needs and puts community members in leadership positions. Partnership is the strategy from the beginning, not ad hoc the way it was 20 or even just 10 years ago."
Of course, languages, cultures, political contexts and legal frameworks vary across the circumpolar region, as do geographies, species and climates. But while the challenges of reindeer herders in Scandinavia are not the same as those of caribou hunters in Canada, both are affected by global warming as well as by changes to lifestyles and economies.
"It's easy to find common ground," says Quinton. "The seriousness of climate change is such that we all have to work together."
Co-Developing Knowledge in Canada's North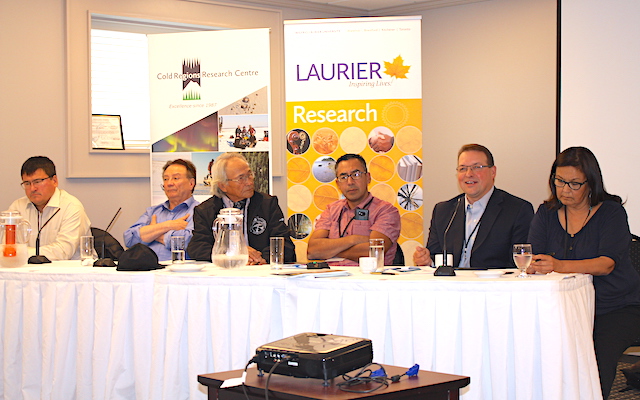 Duane Smith, chair and chief executive officer of the Inuvialuit​ Regional Corporation, was one of the speakers at the conference. He spoke about the ongoing need to improve consultation with Indigenous groups and for research to better reflect the cultures and views of local Indigenous people.
As part of Inuit Tapiriit Kanatami, Canada's national Inuit organization, the Inuvialuit​ Regional Corporation recently helped create a national Inuit strategy on research. Though some researchers still don't adequately consult with or share information with communities, Smith says matters are improving. Community members also increasingly recognize the need to collaborate with others to understand how the rapidly warming climate is affecting issues such as food security, invasive species, ecosystem health and human health, he adds.
"There is a lot of knowledge that's co-developed already because we have a modern land claim here that created different co-management bodies like the Fisheries Joint Management Committee and the Wildlife Management Advisory Council," says Smith. "Those bodies have government representatives as well as Inuvialuit that sit on them to co-develop priorities, in consultation with communities, on the research they want to see done in the region."
That type of collaboration is uncommon in other Arctic countries, but delegates at the conference showed great interest in it, says Quinton.
"Bringing communities into discussions, hearing their perspectives, sharing knowledge with them and having them in leadership positions is important. That's what we want to have across the circumpolar region."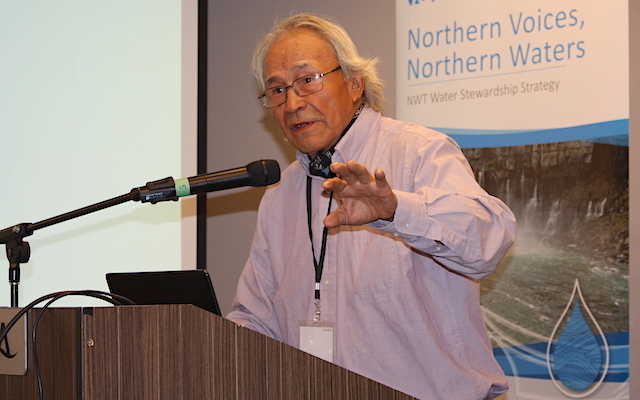 Inspiring Research Approaches in Alaska
Svetlana Stuefer, an associate professor of civil and environmental engineering at University of Alaska Fairbanks, says the NRB conference directly influenced her approach to research she is undertaking in the community of Tanana, in central Alaska.
Tanana, which has a majority-Indigenous population of about 250, is situated at the confluence of the Yukon and Tanana rivers. The only inter-community road ends on the other side of the river, so part of the trip occurs over ice roads in winter.
As the climate warms, however, ice roads are becoming less predictable and less safe. Stuefer is studying new ways to measure ice thickness. She attended the NRB conference while she was preparing for her project and took extensive notes, particularly from a talk by Amy Amos, executive director of the Gwich'in Renewable Resources Board.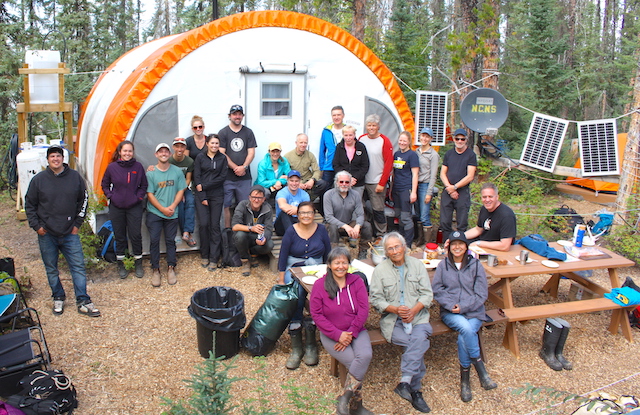 "She talked about how we can bring traditional knowledge to Western science and also bring together the wisdom of the elders and the enthusiasm of the youth," says Stuefer, who was the conference's chief delegate for the United States. "That was very inspiring."
Amos provided practical tips Stuefer is already acting on as she begins her research in Tanana. One is maintaining close contact with the community between visits. Another is asking plenty of questions and encouraging questions from the community. When immediate answers aren't possible, Stuefer has committed to getting back in touch with answers in accessible language.
Overall, the conference "did a fantastic job of bringing together scientists, Indigenous people and officials from the Government of the Northwest Territories," says Stuefer. "I was inspired to see that deep level of collaboration and interaction between these three groups."
Inspiring Closer Collaboration in Russia
Olga Makarieva, who was the chief Russian delegate at the conference, is a hydrologist at the Melnikov Permafrost Institute (MPI) of the Russian Academy of Sciences in Yakutsk, Siberia, and at St. Petersburg State University. Yakutsk is the capital of Yakutia, also known as the Sakha Republic, where half the population is Yakut – the Indigenous people of the area. Yakuts are well represented in positions of power in Yakutsk and about half the scientists at MPI are Yakut, says Makarieva.
However, the NRB conference made Makarieva reflect on the differences between urban Yakuts and the rural people she has met while doing fieldwork.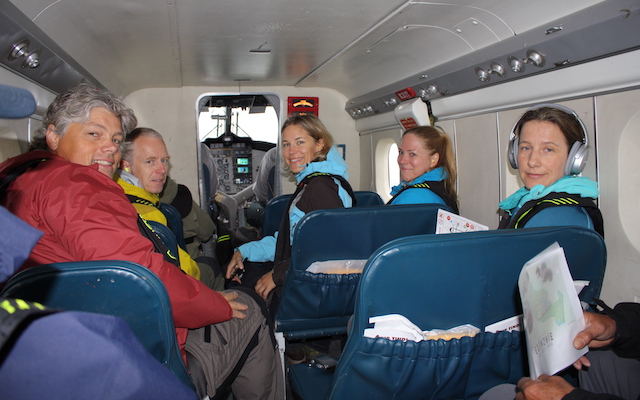 "I feel that our interaction with local communities is mostly limited to the city of Yakutsk and big industrial enterprises," says Makarieva. "We interact much less with local rural communities who live on the land. We lack communication with rural communities in the sense of understanding their needs and their land experience. I would like that local people be more involved in setting up the research tasks, that they share their knowledge about nature with the scientists."
Hearing Canadian Indigenous people speak at the NRB conference made Makarieva resolve to collaborate more closely with Indigenous people in Yakutia.
"I will be much more attentive to them, to their needs, to their knowledge since NRB, that's for sure," says Makarieva, who during the conference presented a traditional Yakut horsehair flyswatter to the chief of the Yellowknives Dene. "I'll keep in my mind the importance of building and keeping those relationships when I am in Yakutia."