Join us from March 7 to 11 to learn more about fulfilling the Treaty roles and responsibilities of Canadian citizens, and understanding #LandBack and Indigenous assertions of sovereignty in the context of Aboriginal Treaty Rights in Canadian Consititutional Law.
Events
Legal Treaty Foundations of Haudenosaunee Assertions of Sovereignty: How Ancestral Laws of the Land Ensure Abundance for All and Define Healthy Relationship Between Us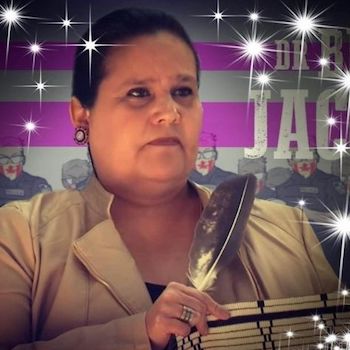 Beverly Jacobs, Bear Clan, Mohawk Nation, Haudenosaunee Confederacy
Haudenosaunee foundations of Sovereignty are found in frameworks of peace, respect and friendship encoded in and substantiated by our pre-contact (with European immigrants), post-contact and modern treaty documents. While Canadian constitutional law recognizes our pre-existing rights, the inherent Euro-centrism of the Canadian constitution continues to suffocate and suppress any discussion of and progress towards authentic reconciliation. We invite our Canadian friends, colleagues and allies to join us by unpacking their own settler privilege and educating others through law, academia, their writings and their work.
Justice That Will Last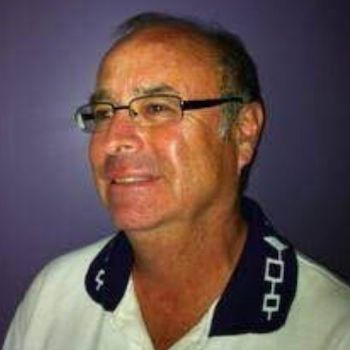 Phil Monture, Mohawk of Six Nations of the Grand River Territory
How the ongoing 1995 Six Nations' court case holds Canada and Ontario accountable for their fraudulent mismanagement and theft of;our Haldimand Treaty lands, our resources and of our Six Nations' Trust monies. Recovering the monies owed will provide economic and financial stability to the community and reinforce Haudenosaunee assertions of sovereignty.
Sovereignty is the Act Thereof: Haudenosaunee Political Consistency and the Canadian Response
Wednesday, March 9, 2 p.m.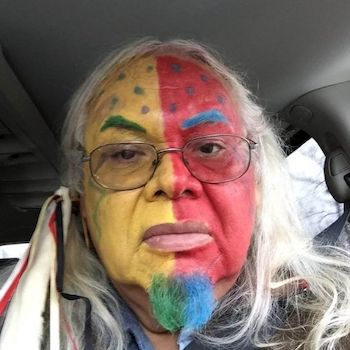 Rick Hill, Beaver Clan, Tuscarora Nation, Haudenosaunee Confederacy at Grand River
This presentation will provide a brief overview of Haudenosaunee assertions of sovereignty in its dialogue with the colonizers and how Canada has, or not, acted in response. By understanding the Haudenosaunee political theory of sovereignty, jurisdiction and law we might be better able to see how Canadians could act more properly as trusted allies in order to perpetuate the peace and friendship intended by our ancestors.
"All That We Are Responsible For": Anishinaabe Principles of Family/Treaty Making
Thursday, March 10, 1 p.m.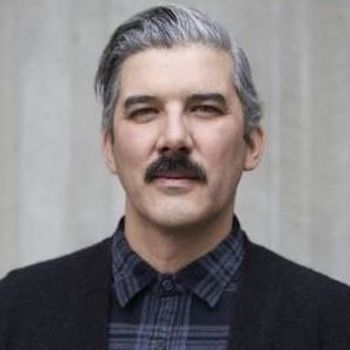 Hayden King Gchi'mnissing, Beausoleil First Nation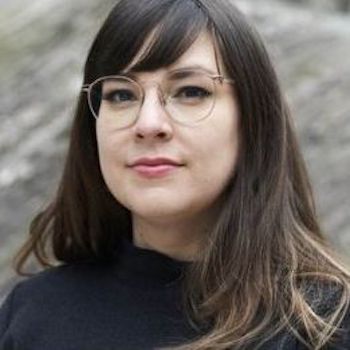 Eva Jewell Deshkan Ziibing, Chippewas of the Thames
Anishinaabe aadziwin (Anishinaabe worldview) is a relational, land-based order from which our ancestors made treaties with the land, other Indigenous nations, and eventually Europeans. Bound within Inaakinogewin, or "all that we are responsible for" (sometimes referred to as Anishinaabe law), principles of kinship and relational autonomy informed Anishinaabeg agreements with Europeans during the treaty-making era. In their ongoing dialogue, Anishinaabeg scholars Eva Jewell (Deshkan Ziib-ing, Chippewas of the Thames First Nation) and Hayden King (Gchi'mnissing, Beausoleil First Nation) discuss the interconnectedness of Anishinaabe principles of relationality, family, and political diplomacy. Revealing deep discrepancies between Anishinaabe aadziwin, European worldviews, and the subsequent interpretations of treaty agreements that eventually marginalized complex Anishinaabe political orders, "All that we are responsible for" more deliberately returns to aadziwin and challenges Canadians to revisit original understandings of treaty obligations in contemporary times.
Collaborators
These events are brought to you by:
Office of the Senior Executive Officer, Brantford Campus
Office of Indigenous Initiatives
Office of the Associate Vice-President, Equity, Diversity and Inclusion
Office of Human Rights and Conflict Management
Centre for Student Equity, Diversity and Inclusion
Social Justice and Community Engagement Program