Students and alumni of Wilfrid Laurier University's Master of Finance program at the Lazaridis School of Business and Economics were treated to a virtual fireside chat with alumni speakers talking about the current practices in private investing. Aaron Bast (BBA '06) and Dylan Hsu (BBA '12, MFin '14) joined Program Director, Tony Tang and Finance Professor Brian Smith to talk about their careers in private investments and the future of the industry in Canada.
"Students who choose to study finance at Laurier receive the direct benefit of our strong connection with industry leaders like Aaron and Dylan," says Tang. "With access to both the Waterloo and Toronto business ecosystems, we are very fortunate to have our graduates return to share their insights with the next generation of financial deal-makers."
Coming from opposite ends of the private investment spectrum, Bast and Hsu spoke about common practices and how outlooks can differ in their respective fields of expertise.
Bast started his career at Ernst and Young LLP in Kitchener as a manager before moving on to become CFO at Miovision Technologies, a high growth entrepreneurial company that gave him the grounding and perspective of Ontario's tech sector to become a venture capital investor for the MaRS Investment Accelerator Fund (IAF), a $100-million seed stage venture capital firm funded by the Province of Ontario.
"With IAF, we can only invest $500,000 of seed funding to early stage and pre-revenue companies," says Bast. "Our goal is to grow companies and make them ready and attractive for the next stage of funding like Series A, B, and so on."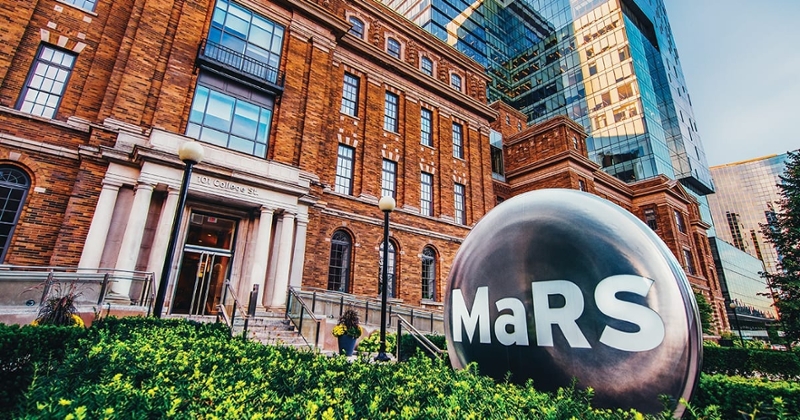 Launched in 2012, MaRs IAF was initially seeded by the province and shrewd investments made by professionals like Bast have turned the fund into a very active player in the Canadian start-up landscape.
"About 40 per cent of venture capital companies are coming from Ontario and within Ontario, the majority are based in Waterloo, Toronto, and Ottawa," explains Bast. "After 180 investments totaling invested capital of approximately $70 million, the IAF has become "evergreen" and operates like a private VC fund for new startups being continuously generated here."
Bast is optimistic about the dynamics he's seeing in the venture capital market right now. "Since 2010, venture capital has grown six times and that's not counting any investment coming in from the U.S. where their dollars stretch further. Our goal is to get more Canadian-based companies funded at seed because we want to create a healthy long-term ecosystem in Canada that's built for growth."
Working from a different space within the private investing community, Dylan Hsu has been with the Ontario Teachers' Pension Plan (OTPP) since 2016, most recently as a Principal with the Infrastructure and Natural Resources portfolio with about $25 billion in assets and a mandate to grow. The OTPP is the largest single profession pension plan in Canada with around $200 billion in investments across multiple sectors.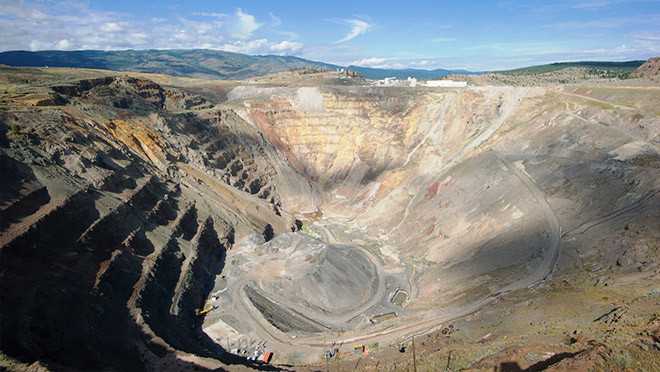 "The infrastructure team invests in assets such as utilities, renewable energy, pipelines, toll roads, airports, while the natural resources side covers oil and gas, metals, food, and timber," says Hsu. "We typically look to invest in mature, cash-flowing assets that we can hold for the long term. Because of the nature of pension plans, we're not necessarily looking to exit the investment quickly."
With Bast operating with the relatively smaller resources but greater agility of the venture capital market and Hsu working with a more significant but deliberately paced fund, one would think they approach finance differently, but that's not the case.
"We're both focused on the fundamentals of finance and that includes managing the relationships we've built with our portfolio partners," says Bast. "In venture capital, we focus on deal flow and helping company founders tell their stories to secure the next level of funding from other investors – that's all about maintaining relationships in the community."
Another commonality is their realization that tech-driven industries have moved beyond their fledgling beginnings as boom-and-bust investments, to now being critical parts of most portfolios and a very attractive long-term asset class.
"Once upon a time, technology was a risky asset class, now it's a major economic driver," explains Bast. "Right now, people want to get in at the pre-IPO level and ride the swing into the public markets, but in 10 years we'll see more concentration into tech-enabled verticals like fintech and digital health technology. Technology will only become more integrated into other asset classes and not necessarily exist on its own as a sector."
"For both the infrastructure and natural resources sectors," adds Hsu, "we're going to have to deal with the consequences of a low carbon economy sooner or later, and there will be both investment opportunities and risks for us along the way. Take the transition to electric vehicles, for example. While a headwind for oil demand, it will also create opportunities in battery metals and EV charging infrastructure."
Seeing things from this kind of interconnected perspective is a useful skill for an aspiring investor. Bast and Hsu also shared professional advice to students looking to join the private investment industry after graduation.
"When people ask me how to get into venture capital, I always tell them to go and be our customer," says Bast. "Go and live the life of someone who works at a high-growth company and see things from their perspective – that experience will position you very well to pursue a career in venture capital."
Hsu attributes a good attitude and willingness to learn as part of the reason for his success at OTPP. "You need to pick things up fast, so reading and being aware of current events is a great way to make sure you can contribute to the conversation; and that's very valuable."
The Lazaridis Master of Finance (MFin) program offers programming in Waterloo and downtown Toronto in a variety of formats including full-time, part-time, co-op, and a double degree option with the Lazaridis MBA. The program's faculty, staff, and students are grateful to Aaron Bast and Dylan Hsu for their ongoing commitment and valuable contributions to the Lazaridis School.