The Canadian Mental Health Association has designated May 4 to 10 as Mental Health Week, a time to share stories, resources and supports to help improve mental health. This knowledge-sharing is more important than ever as society navigates the unique challenges of the COVID-19 outbreak.
Children, in particular, may be struggling with serious disruptions to their routines and anxiety surrounding a global pandemic. While the instinct for many parents may be to protect their children from the unfolding crisis, Carolyn FitzGerald, assistant professor in Wilfrid Laurier University's Faculty of Education, believes this unprecedented moment is an opportunity to build children's resilience.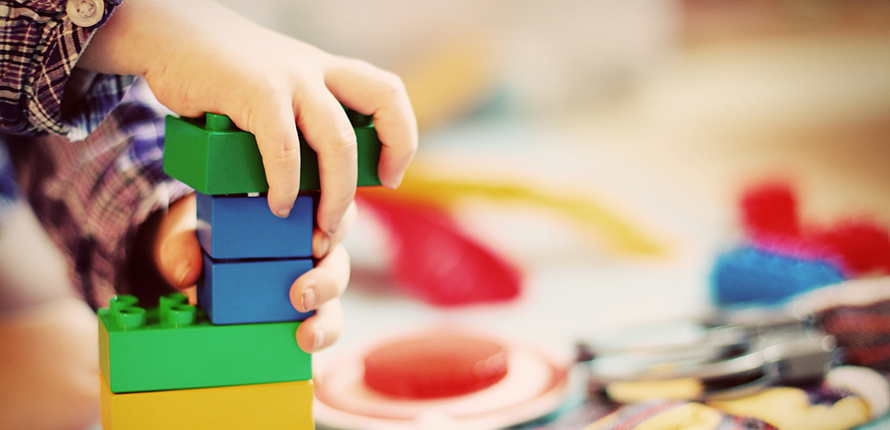 "I've often heard people lament the lack of resiliency in today's youth, but we cannot expect young people to develop resilience if they live in a safe, predictable world in which adults protect them from the inevitable difficulties of life," says FitzGerald. "Our world is turned upside down right now and we cannot – and arguably should not – hide this crisis from our children. Instead, let's help our children face this crisis. After all, if there was ever a need for resilience, it's now."
FitzGerald is clear, however, that resilience is not the inevitable outcome of exposure to hardship.
"After all, we probably all know people who thrive under difficult conditions and others who sink under the weight of adversity," she says. "If we want young people to develop effective and successful strategies for facing challenges, we need to offer some very specific kinds of support."
FitzGerald has three suggestions for parents to help young people cultivate effective strategies for facing challenges:
Maintain a Structured, Consistent Home Environment
In a time when the world feels unpredictable and unsafe, FitzGerald says children will greatly benefit from a home environment that is organized and predictable. That can mean creating clean, calming physical spaces, establishing daily routines and enforcing fair, consistent rules.
"Daily routines – especially those that involve getting moving and getting outside – give children a sense of predictability, stability and regularity, an important antidote when they can't go to school, see their friends or do extracurricular activities," says FitzGerald.
Role-model Positivity
Parents can also deliberately role-model positive behaviour, an important factor in rebounding from adversity.
"Positivity doesn't mean that you bury your head in the sand and pretend all is well in the world," says FitzGerald. "Rather, it means that we have a balanced and accurate understanding of the world and engage in a deliberate effort to focus on things that are going right." 
Sharing positive news stories, engaging in community building activities like cheering for healthcare workers and expressing pleasure during time spent together at home are ways to help kids find joy in a trying circumstance.
"Role-modeling positivity for our children helps them learn this habit and feels great for the adults as well," says FitzGerald.
Foster Coping Skills Through New Challenges
Adults and children alike are being tested in new ways during the COVID-19 outbreak, being forced to find new models for working and schooling, adopt new social-distancing practices and make do with limited selection at grocery stores. While this may make people uncomfortable, it is not inherently bad, says FitzGerald.
"Self-efficacy refers to the belief we have in our own abilities, especially our ability to succeed when challenged," she says. "It is a critical factor in building resilience."
Parents should encourage children to be creative and self-sufficient. A child who is supported in their efforts to teach their grandparents how to use video-chat technology, for example, will develop a sense of self-efficacy for communicating with loved ones under difficult conditions. It is also important for young people to see parents do the same. 
"Maybe you've always wanted to master the art of baking bread and the shortage at the grocery store is finally motivating you to learn," says FitzGerald. "Don't worry if it turns out harder than a cement block. Children benefit from watching adults who fail but learn from their mistakes and keep on trying." 
FitzGerald's overarching message is simple. "Let's help our children face this crisis head-on so the positive skills they learn from this experience become their lasting legacy of this pandemic."