Wilfrid Laurier University is honouring three of its faculty members with Early Career Researcher Awards. The internal awards recognize faculty who are early in their careers and have made exceptional contributions to research and student training.
The 2022 awardees are Jennifer Holm, assistant professor of Education; James Popham, assistant professor of Criminology; and David Soave, assistant professor of Mathematics.
Each award winner was nominated by their faculty's dean and will receive a $2,500 grant to support their research program. 
"Congratulations to the 2022 recipients of Laurier Early Career Researcher Awards," says Jonathan Newman, Laurier's vice-president: research. "From disparate fields of study, these scholars each possess a consistent level of research excellence that represents the best of what Laurier has to offer."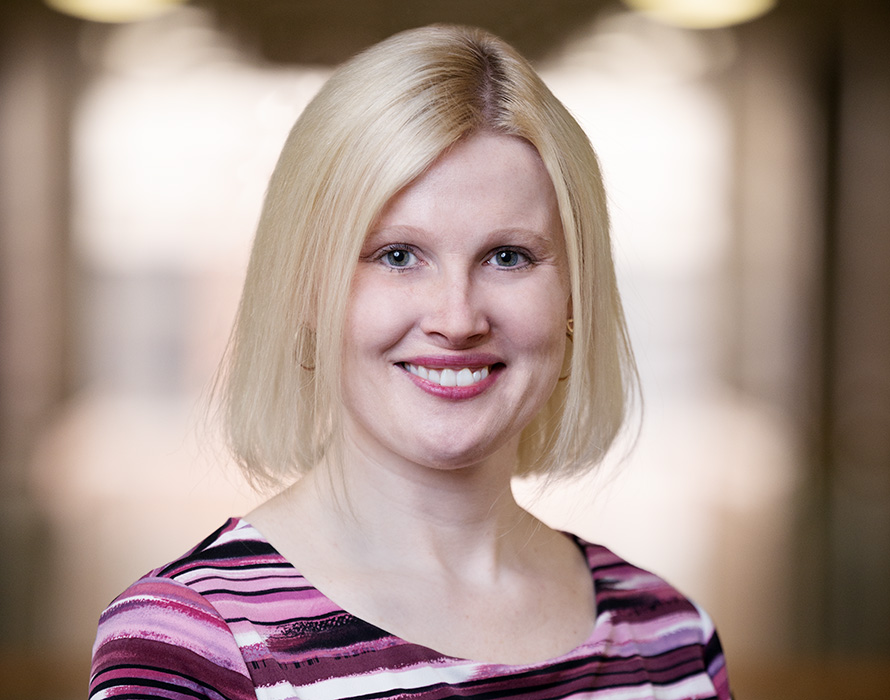 JENNIFER HOLM
Holm's research is focused on improving the delivery of mathematics education by arming current and future teachers with a better understanding of math concepts. Research has identified a close link between teachers' specialized knowledge of mathematics and student achievement. Holm also found that teachers' attitudes toward math can be consequential in learning outcomes. 
"I have been exploring the emotions that teaching candidates hold about mathematics and where they developed these emotions in their histories," says Holm. "By exploring their pasts through storytelling, I can learn more about the systems in mathematics that have led to so many individuals hating, or at least avoiding, math."
Based on her research findings, Holm recently developed an online course to help Bachelor of Education students increase their math competencies. She worked closely with Laurier graduate and Bachelor of Education students to create and test the course's video modules, each of which illustrates multiple ways to tackle math problems.
Holm is the co-editor of Teaching and Learning Secondary School Mathematics: Canadian Perspectives in an International Context and plans to co-author another new textbook about teaching high school math. She regularly collaborates with local school boards and shares her research as a columnist in the Ontario Mathematics Gazette.
"My goal is to help everyone understand that there are not 'math people.' There are systems in place that have led people to think that they cannot do math," says Holm. "If we change our thinking to help students understand the beauty of mathematics, then it opens new possibilities for teaching and learning. By inspiring future teachers in this way, they can work to help shift sentiments."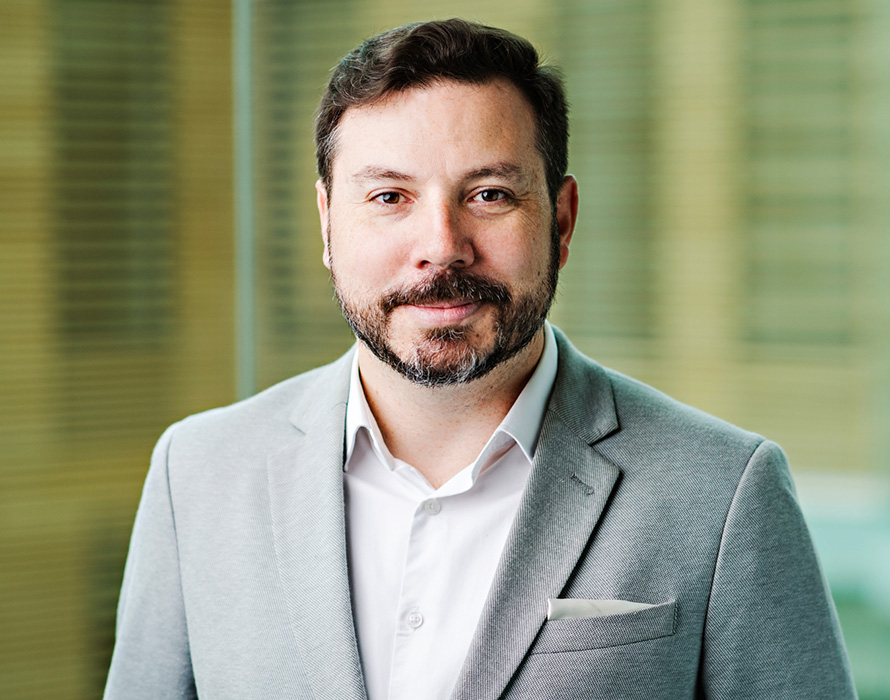 JAMES POPHAM
Though engaged in a range of research areas, Popham is primarily focused on research that supports his local community – including public perceptions of safety and the factors that affect them – and studying cybercrime.
"I recently worked with both the County of Brant and the City of Brantford on individual surveys about community safety and well-being," says Popham. "I have also worked with St. Leonard's Community Services for several years to assist them with an evaluation of their Brantford Downtown Outreach Team, which considers how a direct outreach program focused on individuals seeking housing or otherwise street-involved may improve their lives and health, with reciprocal effects for the downtown area."
In recent years, Popham generously shared his scholarly expertise with the community by serving on the Waterloo Region Crime Prevention Council's advisory group on research and evaluation, as chair of the Brantford Community Safety and Well-Being Advisory Committee, and as the Brant Community Foundation's research coordinator.
"I'm hopeful that my research will lead toward improved services and policies to build inclusive communities," says Popham. "I think this is of particular importance given the major social upheaval that we've endured over the past two or three years. I think we need to reconsider the de facto criminalization of the homeless and those seeking housing as more people are driven into precarious housing situations."
In the field of cybercrime, Popham recently published research about barriers to policing online environments and is leading two research projects about online piracy in the age of streaming services. He also received a Knowledge Synthesis Grant from the Social Sciences and Humanities Research Council to investigate social isolation and its relationship with incel identity.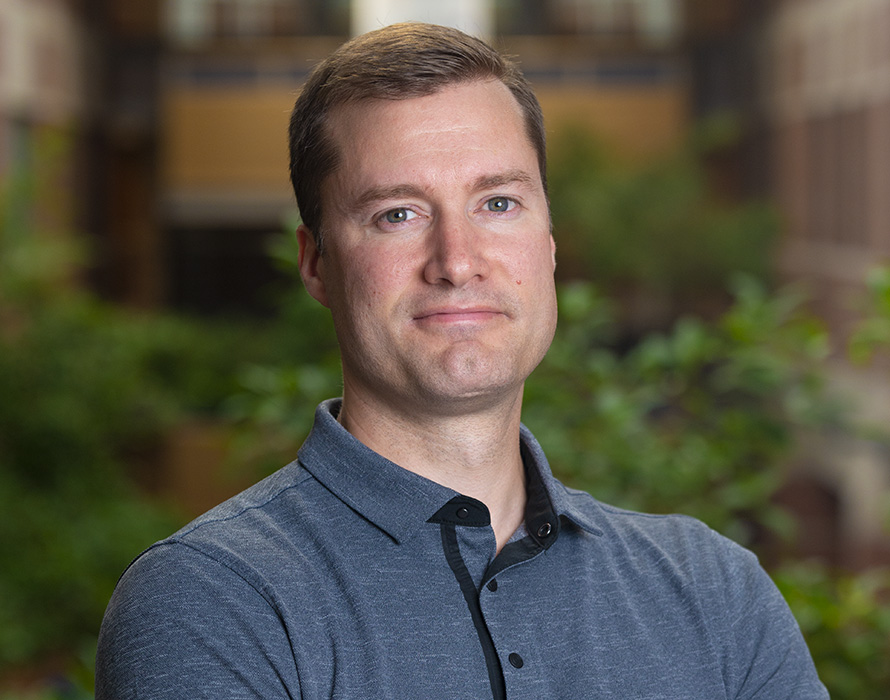 DAVID SOAVE
Soave's research program develops and uses cutting-edge statistical methodology to tackle problems in biology, medicine and public health. His work is motivated by the increasing presence of large, complex databases in these fields, with specific projects designed to further understand the causes of diseases and to estimate patient risk and prognosis.
"Much of my team's work focuses on analyzing data from large population-based samples, where we follow participants over time to correlate individual profiles with cancer outcomes," says Soave.
In his role as research associate with the Ontario Institute for Cancer Research, Soave trains statisticians to collaborate with researchers from other fields of study. 
"We are currently using molecular genetic data to develop statistical models for predicting breast cancer risk prior to the onset of symptoms or traditional clinical diagnosis," says Soave. "Establishing pre-cancer risk prediction models can lead to improved screening and treatment for patients."
Soave has published 28 peer-reviewed articles in high-impact journals including Nature and Statistics in Medicine. Since joining Laurier in 2018, he has secured more than $500,000 in external research funding, including a Natural Sciences and Engineering Research Council of Canada Discovery Grant and Discovery Launch Supplement.
Among Soave's research partnerships is the Psychosocial Factors and Cancer Consortium, a large international collaboration funded by the Dutch Cancer Society. The project aims to define and understand the role of psychosocial factors on cancer incidence through meta-analysis of 18 region-specific studies. Soave is the lead investigator representing the Ontario Health Study.