Jenna Hennebry, a professor in Wilfrid Laurier University's Department of Communication Studies, and Kim Roberts, a professor of Psychology, have been named University Research Professors for 2023-24. The annual internal award recognizes excellence and leadership in research and provides time and funding for the winners to complete a major research project. 
Hennebry's research program focuses on international migration, while Roberts studies how children learn and experience the legal system.
"Congratulations to these two deserving scholars, both of whom are sought-after experts in their fields," says Jonathan Newman, vice-president: research. "Their achievements illustrate how Laurier research can create policy change and have tangible impacts beyond academia."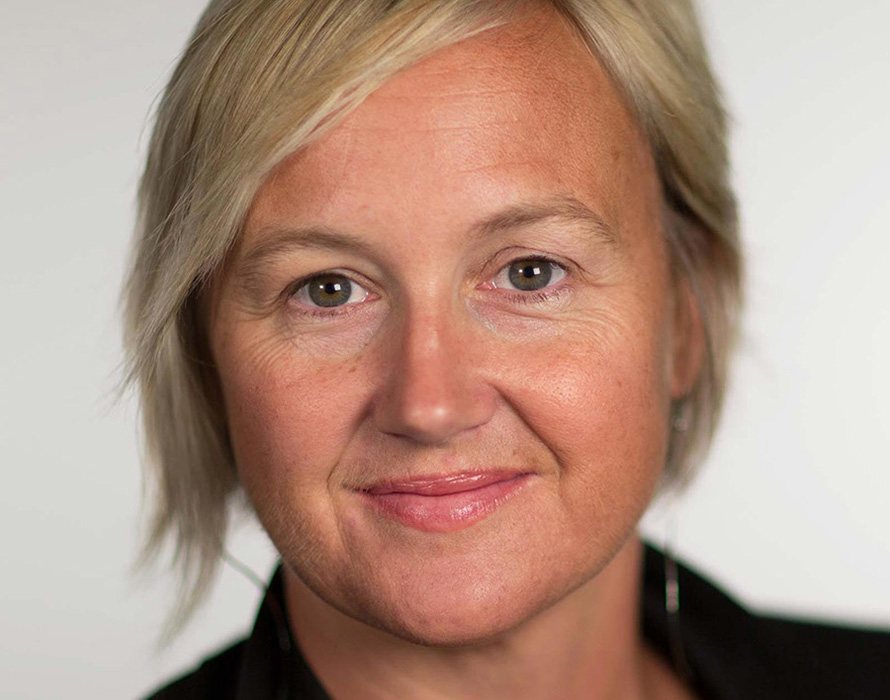 Jenna Hennebry
Hennebry is globally recognized for her expertise in international migration, migrant labour and gender equity. Her research facilitates productive exchanges between academics, policymakers and governments to advance the human rights of international migrants, especially women.
In 2010, Hennebry co-founded the Migrant Worker Health Project and conducted the largest-ever survey of migrant farm workers in Canada. Her research drew the attention of policymakers to migrant worker housing, employer compliance, access to health care, workers compensation and rights, and informed the establishment of the first specialized migrant worker health clinics in Ontario.
Hennebry has continued advocating for migrant rights, including during the COVID-19 pandemic when she served as an expert advisor for the auditor general of Canada's review of the Temporary Foreign Worker Program. She has been called as an expert witness by the Senate and the Human Rights Tribunal of Ontario, and was invited to speak to U.S. President Joe Biden's Health Equity Taskforce in Washington, D.C. as an expert on migrant agricultural workers' health and xenophobia during COVID-19.
Hennebry's research partnerships span multiple languages and continents, including South America, Africa and Europe. As director of Laurier's International Migration Research Centre she disseminates the work of her colleagues internationally and engages in the United Nations (UN) Network on Migration, where she co-leads UN Women's work stream on gender-responsive implementation of the global compact for migration. Hennebry was recently asked by the UN Special Rapporteur on the human rights of migrants to contribute to a report on labour migration, which she will present to the UN General Assembly.
"I do this work to push for evidence-based changes to governance so that policies and practices are calibrated around gender equality and protecting the human rights of all migrants," says Hennebry.
As recipient of the University Research Professor award, Hennebry's $10,000 research grant will supplement a project funded by a Social Sciences and Humanities Research Council of Canada Partnership Grant.
"I am leading roughly 50 international participants and government and civil society partners focused on developing and implementing a feminist migration policy," says Hennebry. "This work, and the ongoing work of the Gender + Migration Hub, will be the focus of my research over the coming year."
In addition to her research and advocacy efforts, Hennebry supervises PhD students in the Global Governance program at the Balsillie School of International Affairs and serves as associate dean of the School of International Policy and Governance at Laurier.
"The quantity and quality of Dr. Hennebry's training and mentoring are expansive and generous, helping students at all levels of study to build research capacities and knowledge about migration and gender," says Judith Nicholson, chair of Laurier's Department of Communication Studies. "She is an outstanding activist scholar and her productive international partnerships enhance Laurier's research reputation."
Kim Roberts
A developmental psychologist, much of Roberts' research tackles sensitive issues concerning children in the legal system such as memories of sexual abuse and interviews of alleged child victims and witnesses. She has pioneered training techniques to improve child witness interviewing and is regularly consulted by judges, attorneys, police services and social work agencies. 
Roberts' other research initiatives include the Laurier Child Memory Lab, which focuses on how children build up knowledge from different sources and how they differentiate between learned information and autobiographical memory; the Family Development Research Centre at Emmanuel at Brighton Child Care Centre in Waterloo, where she facilitated research and teaching opportunities involving observation of children; and the BrainWorx Summer Camp, a day camp at Laurier where children learn about their brains and bodies.
Since joining Laurier in 2001, Roberts has authored or co-authored 57 widely cited articles in leading journals and 16 book chapters. She has edited two books and is often invited to write reports for governments and policymakers.
"Dr. Roberts is a highly accomplished scholar who has demonstrated exceptional research leadership over the past two decades, both within her field of scholarship and society," says Roger Buehler, chair of Laurier's Department of Psychology. "She shines when it comes to the training and mentoring of students, emerging scholars and research trainees, and has been intentional in her inclusion of Indigenous scholars in her research. Dr. Roberts has also been a leader in conducting research that includes children from varied cultural backgrounds and of differing abilities."
With the support of her University Research Professor award, Roberts is combining two of her research programs to discover how children use concepts of equity, diversity and inclusion (EDI) in their choices about credible information.
"With students in my lab, we will present different forms of online media to children and ask them to choose which of two sources they trust the most," says Roberts.
For example, children will be shown TikTok videos about how to play guitar. Some videos will feature actors who are similar to them in race, gender and ability and some will feature actors who are unlike them. Roberts will also include "credibility markers," such as the actor playing a guitar versus just talking about it, and then ask the children to choose the most trustworthy source.
"We will gain insight into whether they are more likely to trust people who are like them or people who are different from them but show expertise in a subject," says Roberts. "The goal is to translate our findings into concrete methods for bringing awareness to EDI concepts at younger and younger ages."
In an age when much of their knowledge is derived from the internet and social media, Roberts hopes her research will help children become "intelligent consumers of information."
"I have always believed that research should be for everyone, and the work we do has the potential to make a difference in many people's lives," says Roberts. "These children will one day be parents, policymakers, judges and teachers. We have a duty to help them filter the information they find so they can make decisions based on accurate evidence."